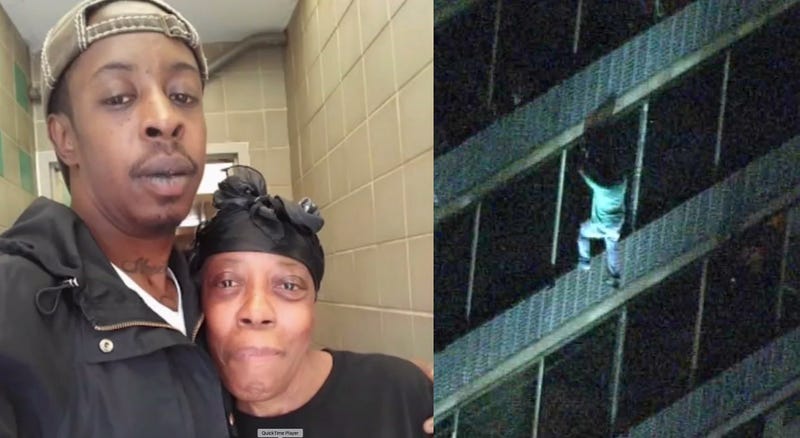 A Philadelphia man risked his live to help his mother. After hearing from his sister that their mother's apartment complex was on fire, 35-year-old Philadelphia native, Jermaine raced to the scene. Jermaine's 65-year-old mother is bedridden and lived on the 16th floor of the building. He knew she would not be able to get to safety without help.
Upon reaching the apartment building he tried to rush in to check on his mom, but fire and police officers at the scene would not allow him to enter out of fear of his safety. The son would not be so easily turned away. He grabbed a pair of wire cutters out of his toolbox and went to work scaling the outside of the building one story at a time right up to his mother's window. The daring climb was caught on video and shared via social media.
Both Jermaine and his mother made it through the event unharmed. The fire was contained and a few people were transported to the hospital for smoke inhalation and heat exhaustion, but everyone is expect to be alright. Jermaine was not arrested by officers on the ground, who sympathized with the man's desire to save his mother.
Never underestimate the love of a son for his mother.
Source: The Root