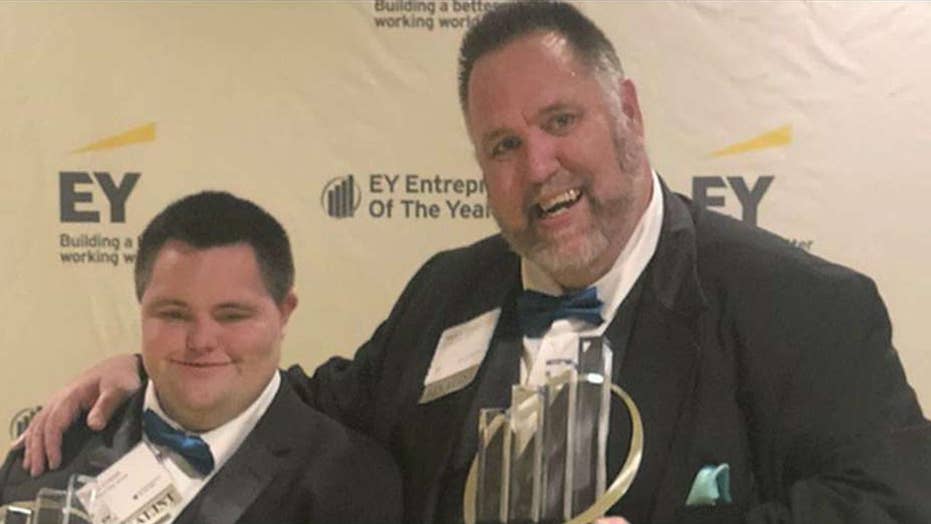 23-year-old John Cronin is the co-founder and "Chief Happiness Officer" of John's Crazy Socks, a NY based company. He is also the first businessman with Down syndrome to win the EY Entrepreneur of the Year Award.
In just its second year of business John's Crazy Socks reported $5.5 million in revenue. They sell socks and greeting cards.
John is showing others that he is much more than a man with Down syndrome, he is an entrepreneur, philanthropist, and businessman.
Source: Fox News