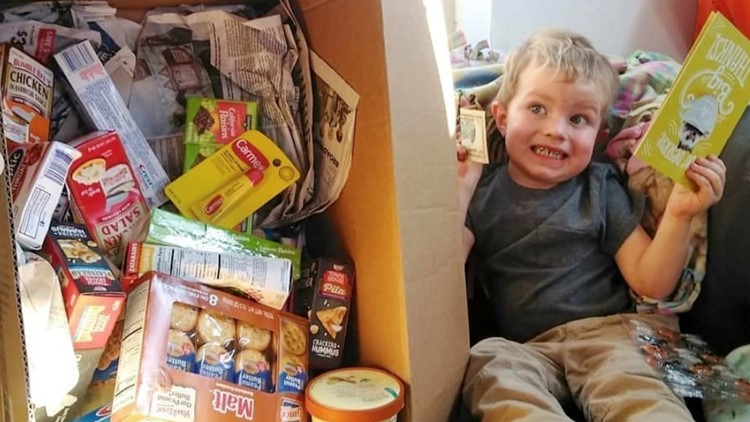 The Miller family of Boise, ID used their son's 3rd birthday to help those in need in their neighborhood.
"Birthdays are a time of giving, and we don't need that much stuff. We don't need the amount of gifts that we get, so we were trying to find ways to direct the kindness to where it was more needed. This year Miles wanted to build something. So that's what we did for his third birthday."

Macy Miller
Instead of gifts Mile's parents asked party guests to bring canned goods. They used these donations to stock the Little Free Pantry they built for their front yard. Like the Little Free Libraries you find around towns, this Little Free Pantry was for anyone in need. The Millers and other neighbors keep the Pantry stocked with canned goods, baby food, and other needs.
Every community needs a Little Free Pantry. I know many churches often have something like this, but when communities or neighborhoods step up it can really go along way in helping people, and helping to build stronger bonds in the community.