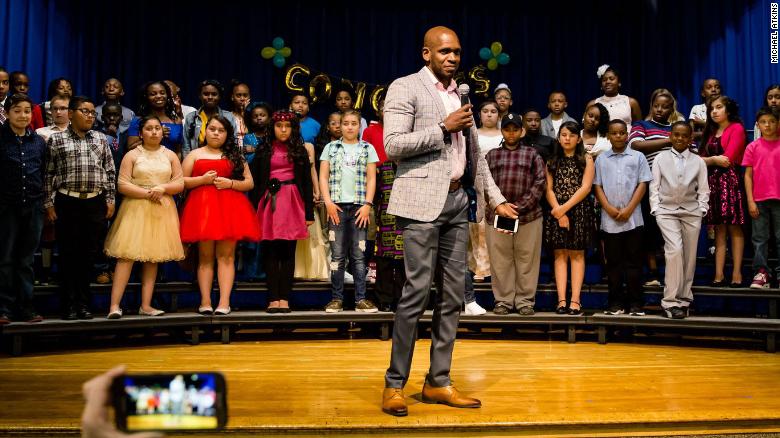 Newly appointed principal, Michael Atkins, took an unusual career arc to get where he is today. As of June 1 Mr. Atkins is the principal of Stedman Elementary School in Denver, but not that long ago he was a custodian in the very same school district.
After graduating high school, Atkins applied to teacher aide positions in the district, but feeling he was unqualified for the role he was offered a job as a janitor. With a young child at home Atkins took the janitorial position and took college classes part-time. Soon, a contact he made in the schools offered him a position as a paraprofessional.
From there, after receiving his degree and certificate, he landed a teaching position. He was soon lauded for his leadership and now he will be able to put that leadership to work. As a black man, who experienced first-hand a district desegregation initiative as a child, Atkins wants to focus on celebrating our differences, and allowing children to find their identity. He says he supports teaching methods that cater to all students. And you can guarantee the custodians in his school will feel valued.