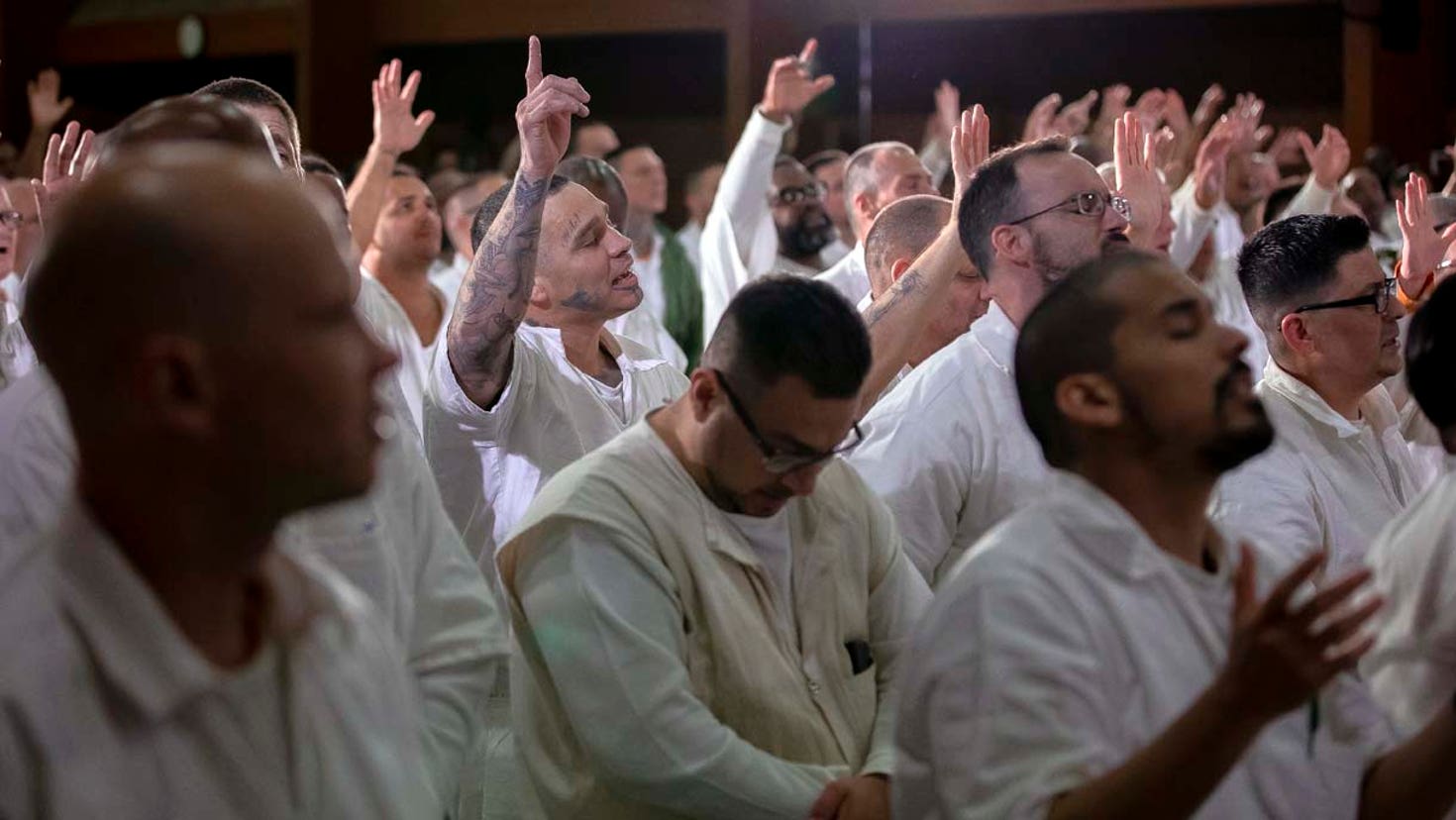 "I have tried it my way my whole life and it's gotten me here. I want to try it God's way… we're going to come out of the water as new men."
6 months ago a Texas church planted a campus inside the largest maximum-security prison in the state. Just last week Gateway Church was invited to baptize several of the most dangerous criminals housed at Coffield Unit, a prison in Texas.
Five of the men who were baptized were gang members who spend 23 hours a day locked in solitary confinement because of the danger that they pose.
According to the report on Fox News the prisoners were brought into the gymnasium for the baptism, with shackles around their hands, feet, and waist, with guards on each side. 3 of the men were placed on one side of the room and 2 stood on the other side, segregated by the gangs they have sworn allegiance too.
The campus pastor, Niles Holsinger described the scene as he baptized each man.
"These guys from two different gangs professed the same Lord and were baptized in the same water together and they walked out together, guards not holding onto their arms anymore because God had done something in their life,"

Niles Holsinger

Holsinger said that 14 more prisoners will be baptized in July and thousands of bibles will be supplied to the prison as well.
God can light even the darkest of places if we allow him.